10 Essential Project Management Tools for PMs
Project management is the process of planning, organizing, executing, monitoring, and closing a successful project. It is an essential task in any organization, regardless of size or industry.
What is project management?
Project management is a complex process that involves many aspects, such as:
Project planning: Defining the goals, scope, timeline, budget, and resources needed for the project.

Project organization: Creating an organizational structure, assigning work and resources to team members.

Project execution: Carrying out the tasks as planned.

Project monitoring: Tracking the progress, budget, and quality of the project.

Project closing: Ensuring that the project is completed on time, within budget, and to the required quality.
Why is project management important?
Project management is important because it helps ensure that projects are completed successfully. It helps to reduce risks, improve efficiency, and save costs.
10 essential project management tools
There are many different project management tools available on the market. Here are 10 essential tools for project managers:
Microsoft Project is a powerful and comprehensive project management tool. It offers a wide range of features, including planning, progress tracking, work allocation, and reporting.

Trello is a card-based project management tool. It is simple and easy to use, but still offers the essential features for project management.

Asana is a task-based project management tool. It provides a visual way to track tasks and progress.

Jira is a project management tool designed for software projects. It offers special features for issue and bug tracking.

Confluence is a collaboration tool designed to help teams work together. It provides a central repository for documents, information, and discussions.

Google Workspace is a productivity suite that includes Google Docs, Sheets, Slides, and Calendar. It can be used for project management, especially for small projects.

Slack is a group chat tool used for collaboration and communication. It can be used to communicate with team members and share information about the project.

Zoom is a video conferencing platform used to host online meetings. It can be used to host team meetings, training, and webinars.

Dropbox is a cloud storage service used to share files and collaborate. It can be used to store project documents and share them with team members.

GitHub is a source code repository used to manage code and track changes. It can be used to manage the source code of software projects.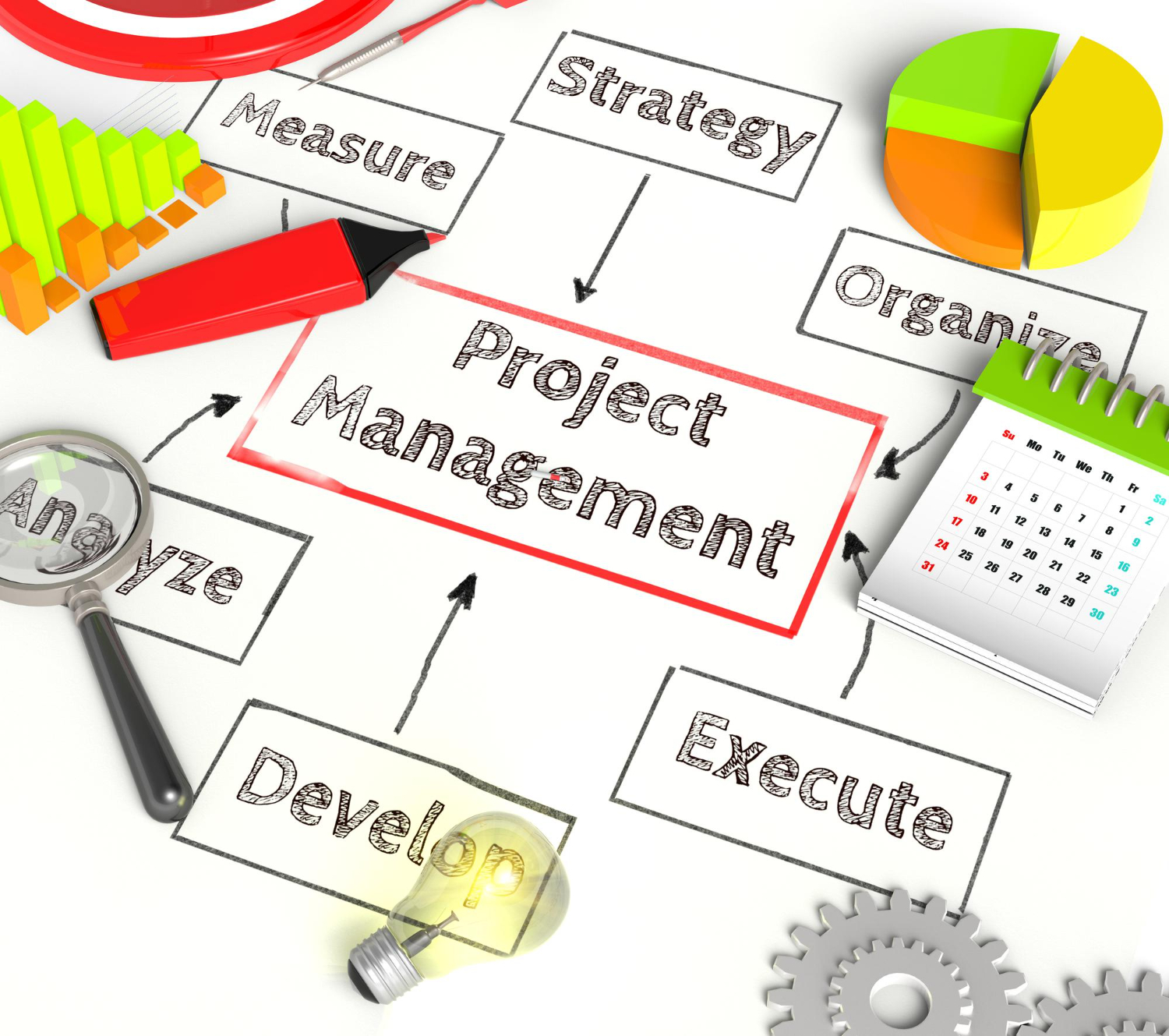 How to choose the right project management tool
When choosing a project management tool, there are a few factors to consider, including:
The size and complexity of the project. Smaller projects can be managed with a simple tool, while larger projects may require a more complex tool.

The number of users. The tools can be used by a small team or a large team.

Your budget. The tools can range in price from free to thousands of dollars per year.

The features and requirements of the project. Different tools have different features. Make sure the tool you choose has the features you need to manage your project.
Choosing the right project management tool is important to ensure project success.
If you are a project manager, we encourage you to reach out to DS Solution to learn more about our project management services. We can help you choose the right tools and strategies to successfully manage your projects.