The Atlassian ecosystem has been a go-to solution for countless businesses worldwide. However, the landscape is changing, and so are the options Atlassian offers. With Atlassian's announcement to end support for Server editions by February 2024, it's crucial for companies with apps on the Atlassian Marketplace to adapt to this shift. If you're wondering how to make this transition seamlessly, you're in the right place.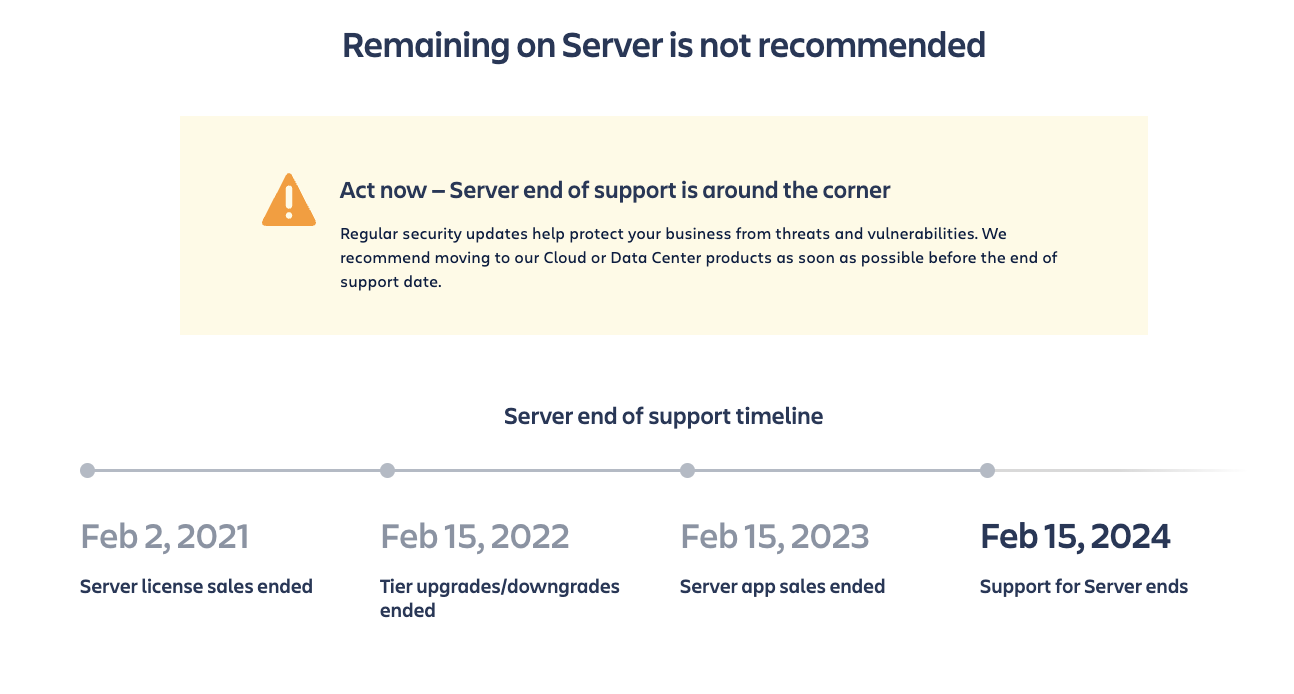 The first question many businesses face is whether to migrate to Data Center or Cloud. The answer depends on your specific needs and circumstances. Here's what you need to consider:
Your choice between Data Center and Cloud depends on factors like scalability, security, and control. Data Center offers more control over your environment, making it suitable for organizations with strict security and compliance requirements. On the other hand, Cloud provides flexibility, accessibility, and hands-free infrastructure management.
The deadline for Server end-of-life is approaching. Acting promptly ensures a smooth transition without disruptions to your operations.
Embracing Data Center or Cloud brings benefits like enhanced security, scalability, and accessibility. These benefits can lead to improved performance and customer satisfaction.

At DSS, we understand that this transition can be daunting. That's where we come in. Our specialized services are designed to make your shift from Server to Data Center or Cloud as seamless as possible:
We evaluate your existing Server-based app to identify any necessary updates or modifications required to ensure compatibility with Data Center or Cloud.
We guide you through the migration process, ensuring your app remains fully functional and delivers the same user experience.
We assist you in communicating the transition to your customers, helping them understand the benefits and assisting in their decision-making process.
Optimization for Data Center:
For those opting for Data Center, we optimize your app for this environment to meet performance and scalability needs.
Cost-Effective Solutions:
We offer flexible pricing options to align with your budget while delivering exceptional value.
The end of Atlassian Server support marks a turning point in the software world. It's an opportunity for your company to evolve and thrive in a changing landscape. With DSS by your side, you can make this transition efficiently, cost-effectively, and confidently.
Don't let the end of Server support catch you off guard. Contact DSS today and take the first step toward ensuring your app's continued success in the Atlassian ecosystem.
Contact DSS now to receive a personalized quote and roadmap for a seamless transition.